Core Team Members
Merna Forster

Executive Director of Great Unsolved Mysteries in Canadian History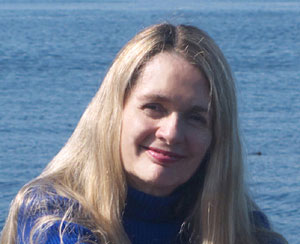 Merna Forster is an author, historian, photographer and former Parks Canada naturalist. She received degrees from the University of Alberta and Laval University, and is a recipient of the Richard J. Schmeelk Canada Fellowship.
A long-time employee of Parks Canada, Merna worked with national parks and national historic sites across Canada in the areas of public education programs, outreach and visitor services. She was also employed in the field of Canadian Studies during her career with the federal public service, and received the Canada 125 Commemorative Medal as well as an Alumni Recognition Award from the University of Alberta.
Merna Forster was awarded the 2016 Governor General's History Award for Popular Media (Pierre Berton Award) from Governor General David Johnston. On March 21, 2018, she received the Meritorious Service Medal from Governor General Julie Payette. This award was given to Merna in recognition of her successful national campaign calling for Canadian women on bank notes, which resulted in the featuring of Viola Desmond on the face of the $10 bill.
Merna Forster is the author of the book 100 Canadian Heroines: Famous and Forgotten Faces, 100 More Canadian Heroines, and a children's picture book called Children of the Prairie. She's recently started writing travel articles, and several stories have been published in Boulevard Magazine.
Website: